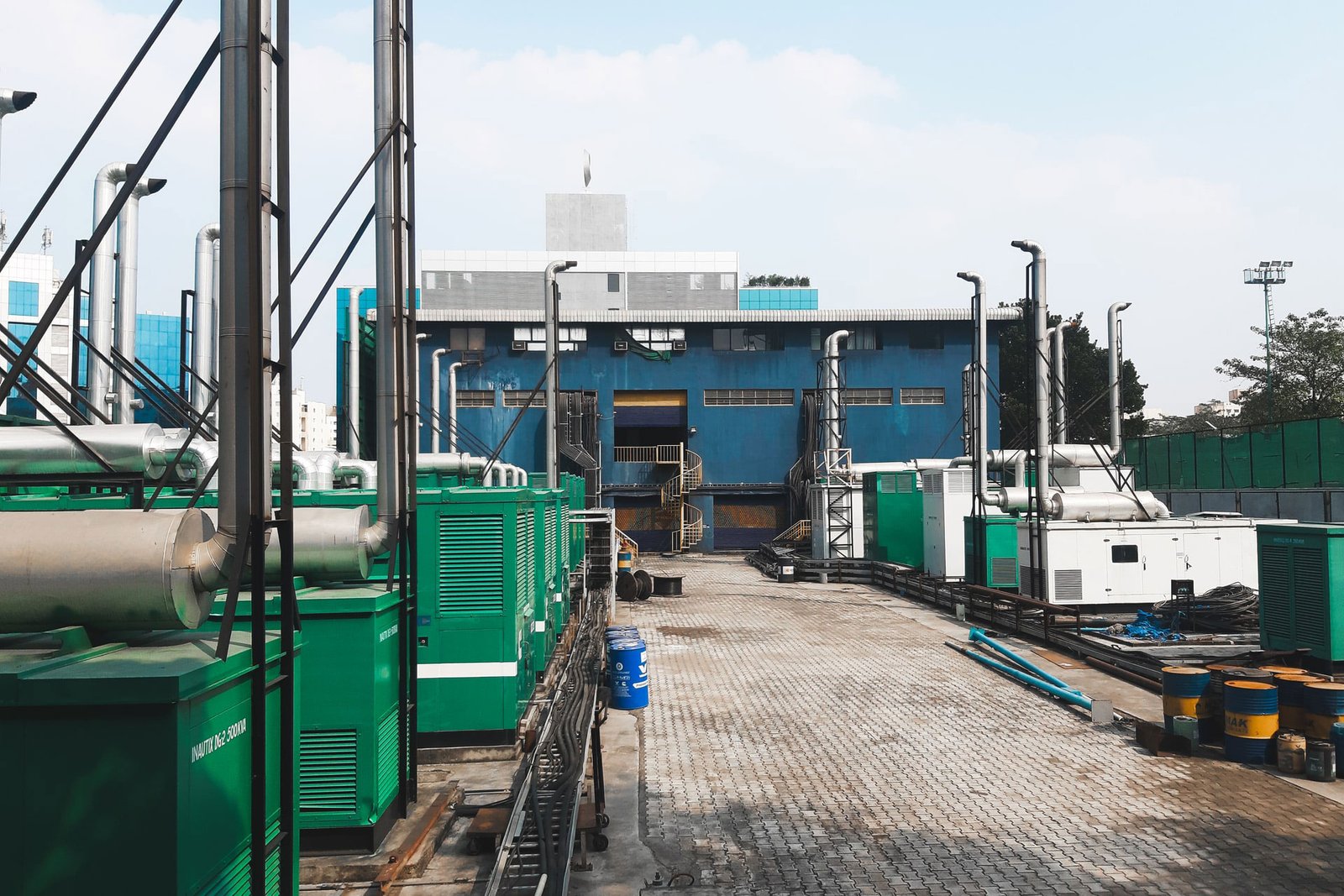 World Class Generators
So if you haven't heard of Generator Supercenter, they're the largest generator provider in North America. They offer turn-key generators for commercial and residential buildings and differentiate themselves by providing 24-hour emergency repair & maintenance services. With that, they have a warranty that others can't match, so you can imagine our excitement when we were asked to help them design a location in West Palm Beach, Florida. The task was to turn an empty shell into showroom, sales, and warehouse spaces that could support the growing demand for reliable generators in this part of Florida.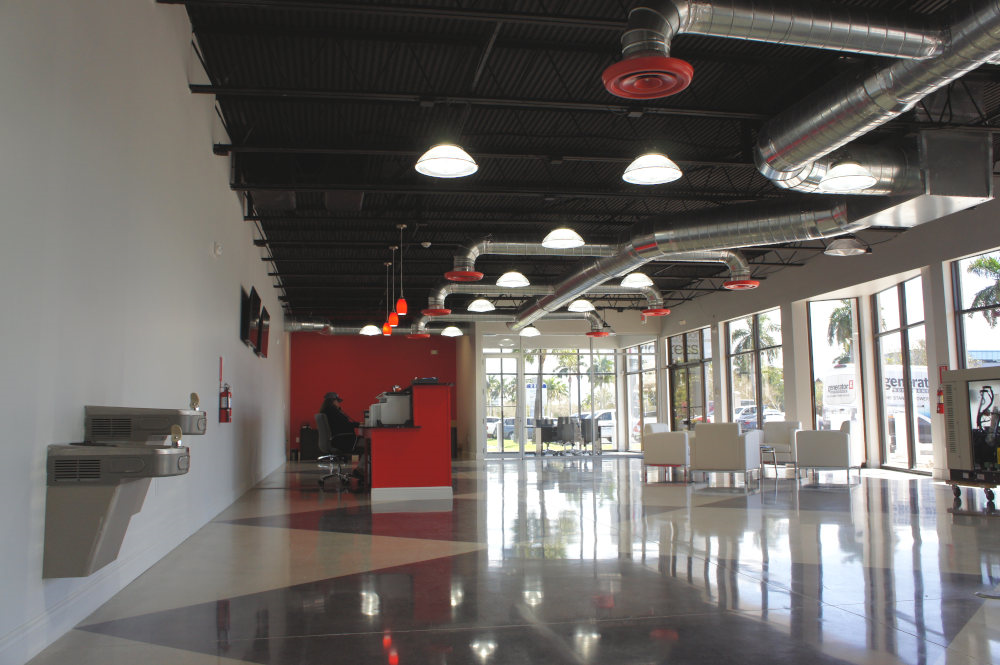 We kept the design simple with a front and back of house split. The showroom in the front would have an elevated aesthetic with exposed spiral round ductwork and carefully painted round diffusers. It'd have a bright daylit conference room and private/open offices. The showroom would also have a display of generators and a welcoming front desk with LEDs throughout the whole building. The floors were sanded down to bare concrete, stained to create a pattern, and protected. To comply with current building codes, we added another restroom as well.
Showroom + Warehouse
In the back warehouse space, we looked to provide a no-fuss, brightly lit space for maneuvering the generators in and out. We added a large roll-up door to improve access, and reconfigured some existing AC units to save on costs. With that, we added a small break area to help support the field crew and give the employees a place to eat and unwind.
I'm sure that I wasn't able to cover all the specifics about the project in this article, so if you have any questions feel free to reach out and don't forget to stop by next time you're in town. They're located right off Okeechobee Blvd and Palm Beach Lakes Blvd. Ask for Warren Bara.